Research Team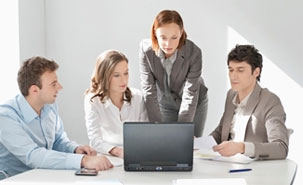 The Forum Research Team is made up of a number of diverse members who help contribute to successful outcomes for our customers and, in turn, their customers.
Client Managers/Researchers: All of our Client Managers are industry research experts with years of experience in multiple methods of analysis. This distinct difference in our market strategy allows our customers to obtain immediate results and insight from our experienced team.
Solution Architects: Our Solution Architects (SA) are a unique positional investment from Forum Research which greatly benefits our customers and their requirements. Our SAs work to bridge the gap between research requirements and methodology as well as the technology necessary to complete the required task. They have the ability to move seamlessly between participating IT teams to produce a cooperative action plan for valuable and lasting results.
Research Scientists: A common mistake made by most enterprises is that they assume a technology engine with quality data will tell them what to do and how to do it. Unfortunately, it is not that easy and all data must to some degree be analyzed to insure the results are accurate and modeled correctly. This is where the statisticians (our Research Scientists) come into play by producing the quality and accurate reporting needed for our customers. It is a shame they do not get out much—they prefer algorithms over people!
Programmers & Quality Assurance: Our Programming team works with our Solution Architects to produce quality customized research documents and programs that can extract the full value our customers want from their target audiences, panels, or data sources. Once a program is developed it is placed through a beta testing process with our Quality Assurance team.
Business Consultants: The Forum Research Consultant team mainly consists of former industry Presidents who possess unmatched levels of business knowledge. We have the ability to guide your company and staff in a strategic direction for improved results. Unlike other large consulting firms we do not make use of inexperienced graduates to direct your business. We do, however, provide our consultants with technological knowledge of the utmost quality by way of our Solution Architects and Research Scientists who provide the most comprehensive consulting coverage in the nation.