Enterprise Feedback Management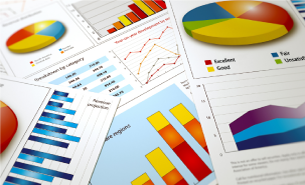 Forum Research's enterprise feedback management solutions empowers you the enterprise to listen, analyze, and act on feedback from employees, customers, communities, and partners. Forum Research can analyze data from three main sources: unstructured data, structured data, and social media data for a holistic view of the enterprise.
Unstructured Data:
Unstructured data refers to ad hoc data that is located internally in many departments and in diverse data formats for most companies. Some examples of unstructured data include customer emails, customer conversations, website interactions, chats, IVR speech input, ad hoc partner communication, and traditional mail.
Structured Data:
Structured data describes formalized data that resides both internally or within a third party service. This type of data originates from a wide array of data sources and from various different vendors. A few examples of structured data are customer surveys (voice, email, mobile), custom research data, and employee feedback programs.
Transforming Feedback Intelligence into Action
Click Image to Enlarge